About MacArthur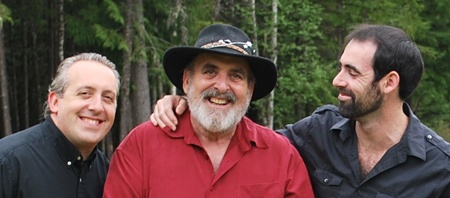 MacArthur was born a child of the Folk and New Age music scene in Eugene,&nbspOregon.

He is the youngest son of renowned folk musician Ron Lloyd (Center), who captivated the Northwest with his mystical and crowd unifying performances at venues like the Hult Center and the Oregon Country Fair.

Just like his older brother Bryan Lloyd (left), Mac and earned a loyal following in the Northwest thanks to a rich baritone voice and a flavor that hints at Folk, Celtic, Rock, Country and Traditional music.

Mac now tours the U.S. year round, hoping to carry on the legacy of joy, passion, and keeping the Magic alive.